Developing young leaders is fundamental to our mission and connects all the other pillars together. Our leadership program is the pinnacle of achievement for our participants. It graduates the youth from adolescence into the real world, no matter what school or career path they choose.
This opportunity is a paid 12-month program that consists of two parts: work experience and life-skills workshops. In order to participate, applicants must commit to both aspects of the program, be from the community served, and be 14-18 years old. There is a chance for participants to extend the work contract past 12 months based on performance.
Water Walkers provides job training, work experience, mentorship, and community. Each leader is expected to participate in all other pillars of programming. Additionally, there are monthly workshops that cover a range of topics, including college preparation and financial literacy. These sessions build confidence, develop the ability to make positive decisions, and create a network of connections around Nashville. Each participant is encouraged to grow as a leader in the community by sharing resources, expanding their own education, volunteering to assist others, and modeling appropriate choices and behaviors.
A key component of the Leadership program is providing the participants access to adult mentors. By involving those who "look like those served" and who have demonstrated some level of success personally and professionally, we aim to provide the youth with role models who truly care and whose influence will help the kids envision their futures.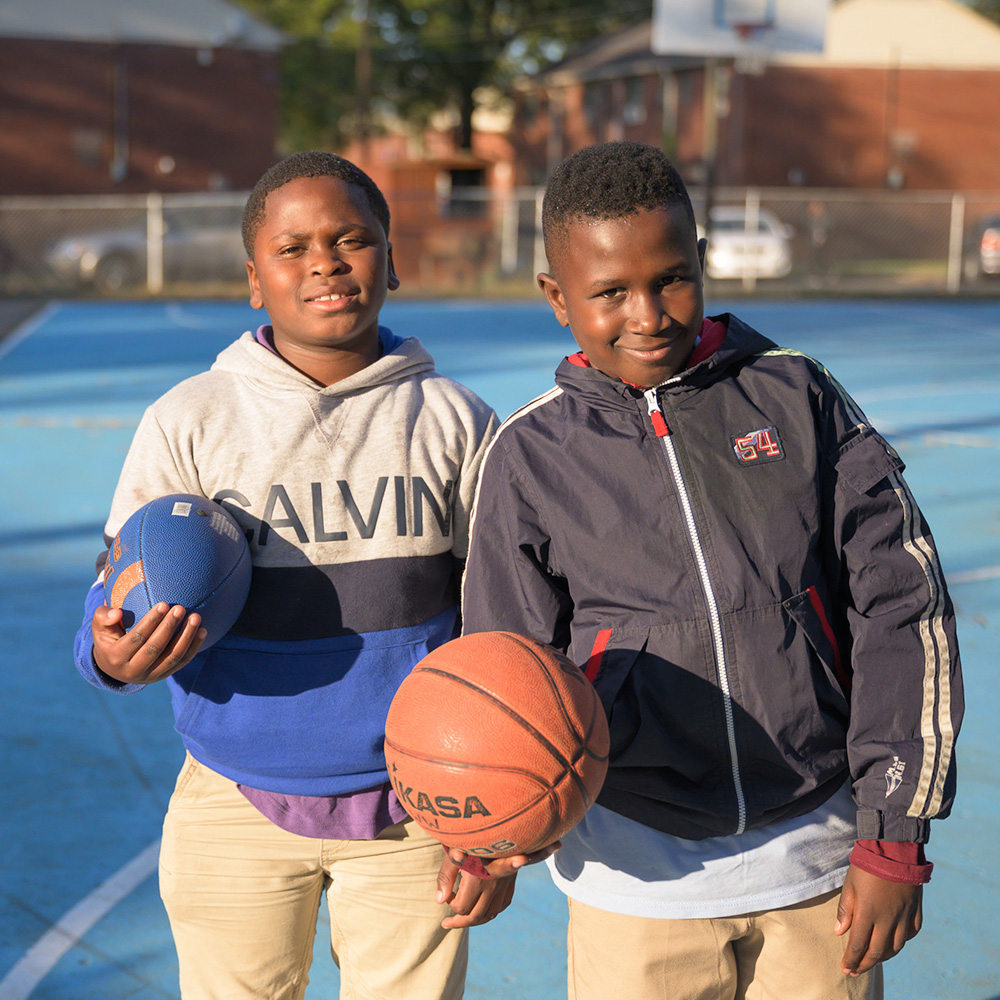 DONATE
If you would like to contribute financially to support leadership development for qualified teens,
click here
.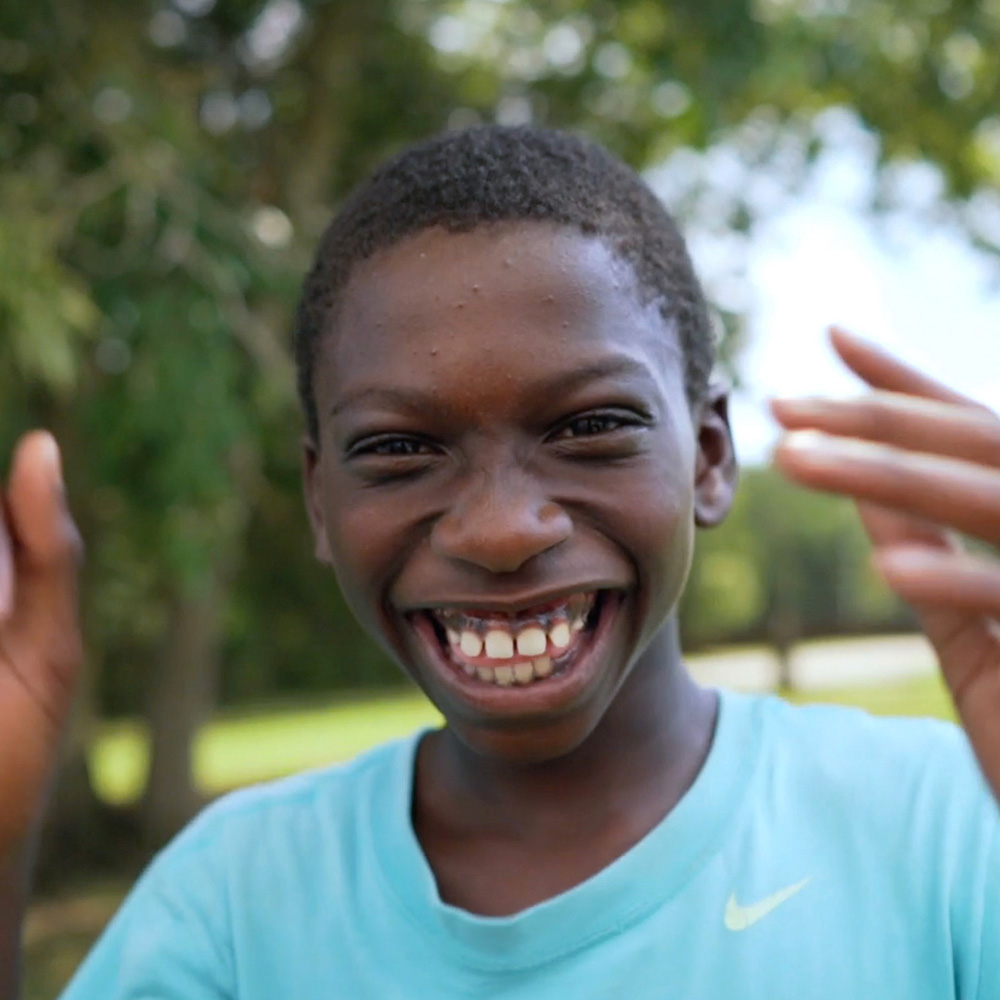 One of the students befitting from the program is 16-year-old *Henry. Despite already losing an older brother and a younger brother due to unfortunate circumstances in their neighborhood, Henry is choosing a different path. His involvement with the Youth Leadership Program is a contributing factor. Through YLP, he has a job close to home, the opportunity to be a role model, and access to mentors who are successful business leaders. He's building valuable job skills and already learning how to budget and invest his earnings as he pursues his dream of being a successful real estate business owner.
Another example is *Nikki whose family moved to the community in 2019. Her sisters soon became involved with Water Walkers. Not wanting to stay in the house while her sisters were having a good time, Nikki decided it was time to try Water Walkers for herself. She recalls going to the lake and rock climbing as some of her early experiences.
She has enjoyed the various outdoor activities, saying, "I tube with the best people ever… Sometimes, we'll go out and learn about bugs, trees, and nature and stuff; that's like biology." She has also benefited from help received with her school work. "My grades are off the roof now," she proclaims proudly. She credits the Water Walkers' education program with helping her stay more focused, especially in math.
Nikki turned 15 earlier this year and qualified to apply for Water Walkers' Leadership program. She has enjoyed those experiences also because she gets to participate in all the activities and help younger kids stay safe and have a good time. Regarding her involvement with Water Walkers, Nikki says, "Being around the kids has made me so happy… It feels like a family… being here is really happy!"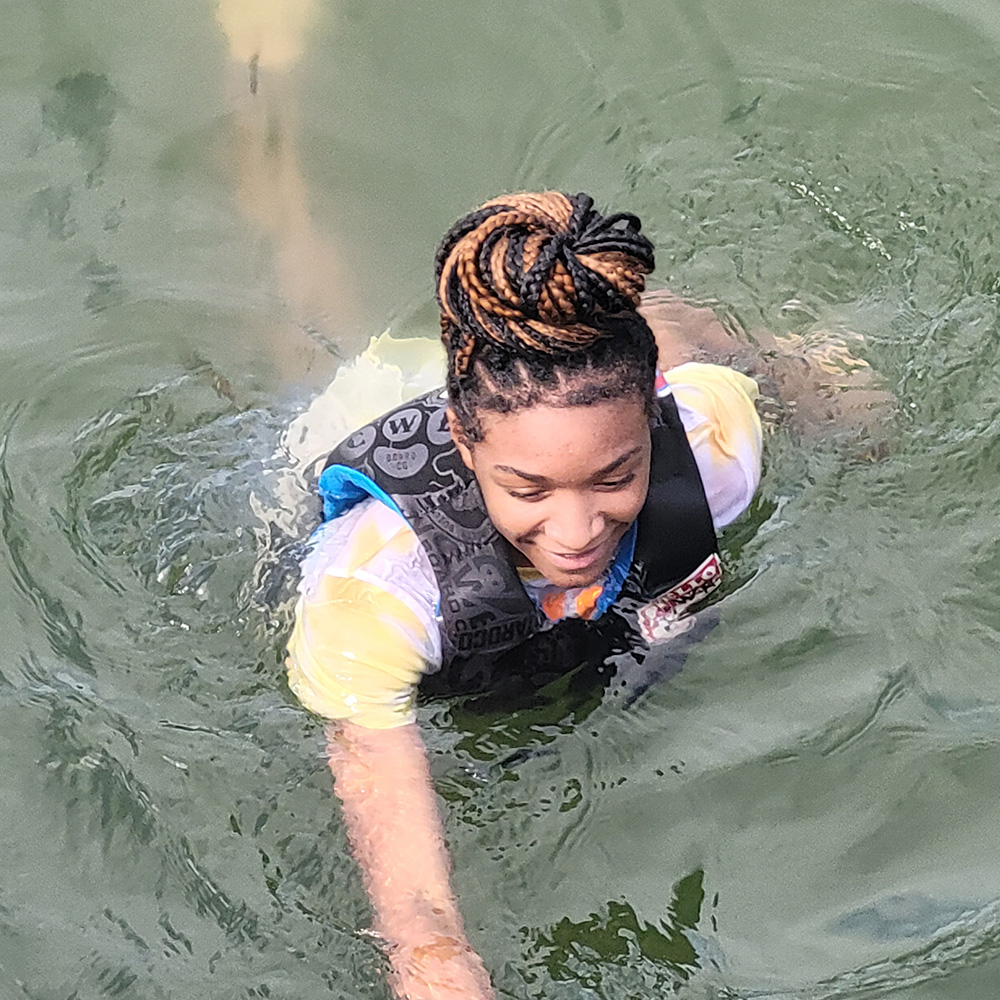 (*Note: To protect the identity of Water Walkers' participants, their real names are not used in the profiles.)